Used Boats:
293
Adverts Displaying:
1
-
10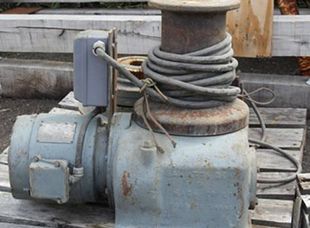 Hamilton Gear Works Capstan - 6000 SLP c/w On/Off control 3 hp 550v Located in Montreal, Quebec Price: $2,000 fob Montreal, Quebec Reference No. WH2096...
read more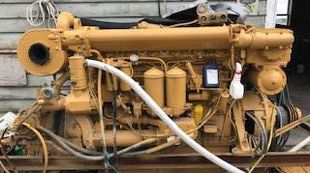 CAT Marine Engine •Price $39,000 CDN •1200 hours (original not rebuilt) •400 hp @ 1800 rpm •3:1 ratio •Twin end front end •Manual clutch •Removed from a small tug •Located in: Nova Scotia...
read more
(2) CAT 3612 Marine Propulsion Engines 4600 bhp @ 750 to 1000 rpm Running on blended fuel Complete engines less fuel injectors Include miscellaneous spare parts These are still in the ship and were running in December 2014. Owner is looking for best offer in the next month or so. Two engines available Located in southern Ontario Price: Best offer Reference No. E2689...
read more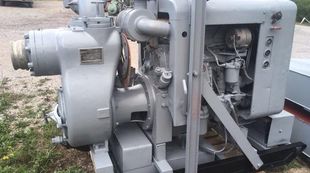 Powered by Detroit Diesel 3-53 Battery and fuel tank on the unit, runs as new $4,000 or best offer Located in Port Dover, Ontario Ref PM2023...
read more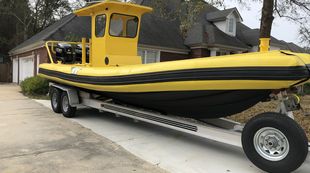 2009/2020 26′ Silvership Ambar with 250hp Suzuki Outboards Price: $120,000 USD 2017 Suzuki 250 outboards 150 gal fuel capacity New tubes in 2020 New electronics in 2020 New paint in 2020 Ready to go! Aluminum trailer Location: Mississippi...
read more
Year:
2009
Length:
26'
Location:
Mississippi USA
Price:
$120,000

View Details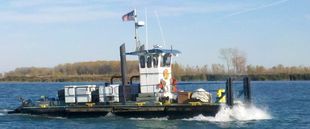 1987 42' x 14' x 3' STEEL SHUGART PUSH BOAT -MFG BY SHUGART MANUFACTURING -VESSEL IS COMPRISED OF 4 SECTIONS THAT ARE PINNED TOGETHER -VESSEL CAN BE PINNED TO SHUGART TYPE SECTIONAL BARGES -PILOT HOUSE AND ENGINES ARE EASILY REMOVED -VESSEL IS TRUCKABLE -ALL EQUIPMENT/MACHINERY IS ABOVE DECK - NO BILGE - HULL IS SEALED -POWER: 2 DETROIT 471 POWERING HYDRAULIC AZIMUTHING TYPE PODS -KAPLAN STYLE PROPELLERS IN NOZZLE/POD - RECON FALL 2010 -REMOVEABLE PUSH KNEES WITH D-RUBBER FENDERING -REMOVABLE SAFETY RAILINGS AROUND PERIMITER -2 HYDRAULIC FACIN...
read more
Year:
1987
Length:
42'
Location:
Michigan USA
Price:
$131,250

View Details
1964/2010 28' x 10' x 27" Wood Chris Craft Corinthian Express Cruiser - Completely Restored Custom built hardtop & flybridge Boat was stripped to bare wood, any damaged wood was replaced including new transom. Construction material: 1/2" marine plywood Frames: White oak Bulkheads: Fir marine plywood Last survey: 2008 Headroom: Wheelhouse - 7', Cabin - 6'6" Gross tonnage: Under 5 tons Net tonnage: 7,163 lb Engines: Twin 305 Chevy gas engines, Model STND/OPP, year 2009, 230 hp, used 4 hours Engines have custom center rise manifolds T...
read more
Year:
1964
Length:
28'
Location:
Ontario Canada
Price:
$39,900

View Details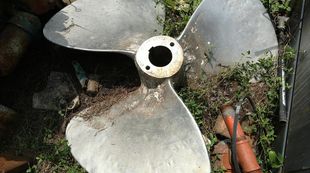 48" x 36" 3 blade Stainless Steel 5" bore Located in South Carolina...
read more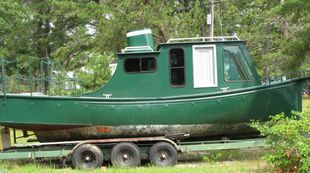 1928 26'6" x 8' x 3.6' Steel Replica Tugboat 27' tugboat replica Boat was originally a lifeboat on a Great Lakes ferry, so has hardly ever been in the water. All supporting and historical documents will be supplied to buyer at time of sale. Original boat is constructed of 1/4" steel Original hull is galvanized at waterline Stern section and wheelhouse were professionally added and are constructed of 1/8" steel plate Original hull is riveted and was built in Scotland in 1928 NO rust or weak spots and NO leaks. Dimensions: 26'6" x 8'...
read more
Year:
1928
Length:
26' 6"
Location:
Massachusetts USA
Price:
$19,950

View Details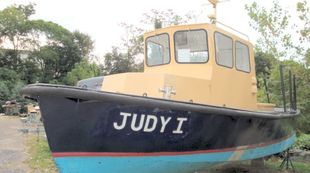 1993 26' x 11' x 3.5' Steel Twin Screw Work/Tow Boat 9 gross tons 2 x 4-53 Detroits with low hrs Propellers: 24" x 24", 4 blade props Cruising speed: 16 kts Maximum speed: 18 kts 200 gal fuel capacity. Twin 100 gal tanks, Duplex Raycor 1000 filters Hydraulic Steering Electronics: Raytheon Radar, Depth Sounder, VHF Running and tow lights Trailerable Originally was used to move a 110' x 30' barge with 40 ton crane Located in New York State Price recently reduced to $60,900 USD Scruton Marine Services - File No. W2188 Detail are deemed to be corr...
read more